Entrada Piano Academy provides a structured, graded curriculum that includes both classical and popular skills, an in-house certification system, and opportunities for our students to teach, accompany and perform - all within a supportive, friendly and inspiring community.  The programs we offer are rooted in the Peery Method, which was developed by Christie Skousen.  The Peery Method makes exceptional piano playing accessible to everyone, and our teachers receive ongoing training in this method.  Students are provided with a structured map of their curriculum so teachers, students, and parents are all on the same page as to where the student has been, where they are currently, and what the next step is in their progress.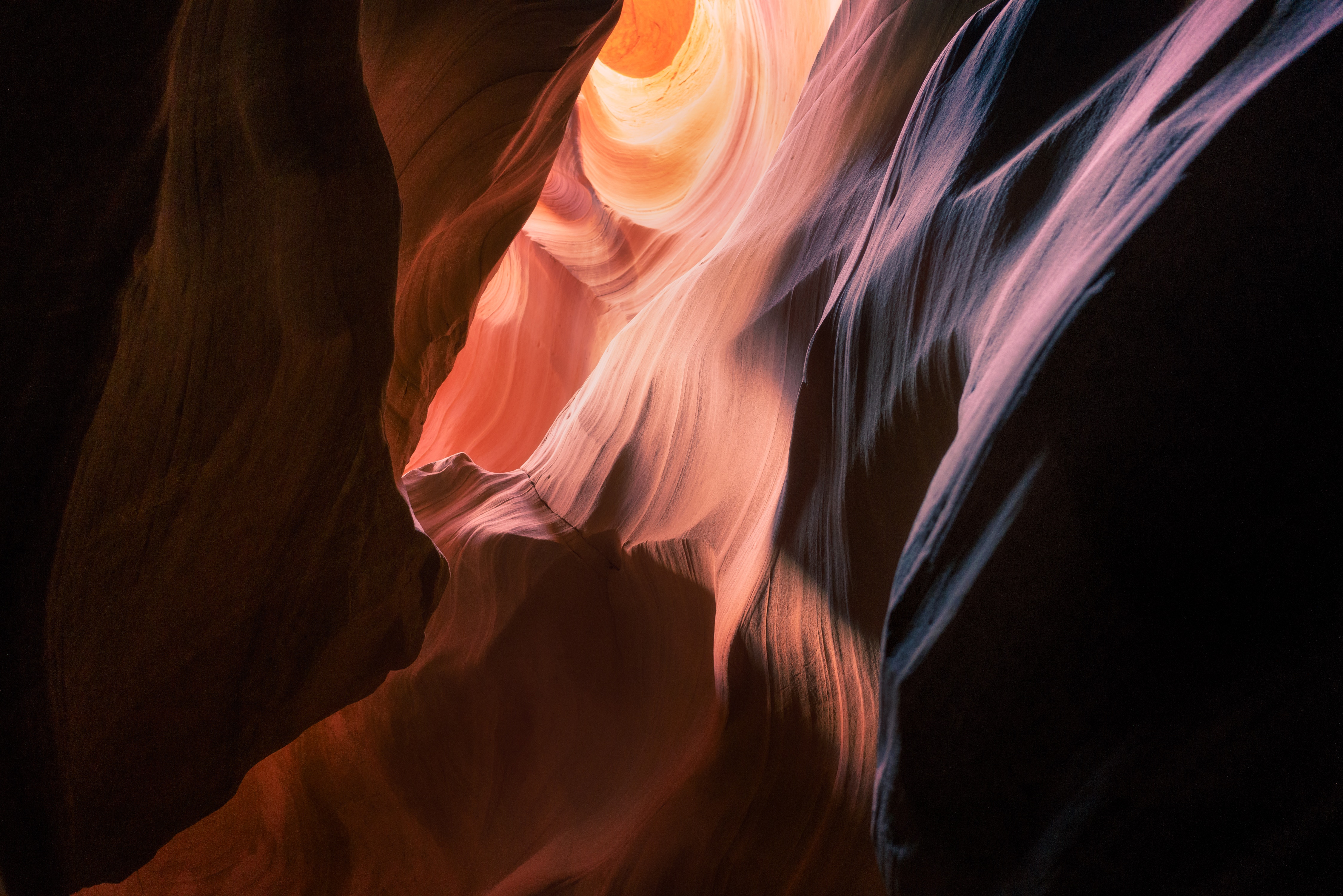 Questions? Call or text us 405-503-7570
Monday-Thursday 3:30-7:30
Adult Private Lessons: Varies
HABITS
Habits classes are where our teaching foundation starts.  Students learn the technique and language of the Peery Method, which everything else at Entrada Piano Academy builds upon.  Students come for 1 hour per week in a group of 4 students.  There are 2 teachers, and each student receives 30 total minutes of 1-on-1 individual instruction.  For the other 30 minutes of the lesson, students work on sight reading and theory skills using apps that gamify these skills.
Skills mastered:
Foundational posture, hand position, finger control, scale technique.  Emphasis on strength and efficiency. 

Sight Reading and Theory through at least primer level 

Rhythm understanding and mastery through simple 8th-note rhythms 

Interval reading 

Elementary repertoire, including mastery of Peery Wrist techniques.  Emphasis on accuracy and musicianship.
.  
Upon completion of the Habits level, students progress into the Players Program.  
**Note for Transfer Students:  Transfer students will need to go through the Habits program before enrolling in Players.  Depending on how advanced the student is, this may be facilitated within a Players class. Please reach out to discuss which option would be best before enrolling.
PLAYERS
Players classes are for all levels of students who have completed the foundational Habits level.  Students come for 1 hour per week in a group of 4 students, with two teachers and 30 minutes of 1-on-1 individual instruction.  
Skills mastered:
Scales, chords, cadences, arpeggios in Major and minor keys.  Hanon Power Finger and Muscle Builder exercises.  Emphasis on efficiency, accuracy, evenness, and speed.

Repertoire level 1-10 (we generally use repertoire from the RCM Repertoire books)

Sight Reading and Theory levels 1-5; Hymns reading

Rhythm mastery through 16th note patterns, syncopation, 6/8 time

Theory and Keyboard Foundational Principles: Lead Sheet reading, basic chord progression fluency, composition, and basic improvisation in all 12 Major and minor keys
Players students are welcome but not required to participate in Encore Competitions.  
MASTERY 
Mastery level is for students whose top priority is piano, who can devote 1-3+ hours daily to practice (depending on age).  Lessons are held weekly for 45 minutes, and are taught 1-on-1 the entire time.  
Mastery students are given a heavier load of material, so progress is faster, and they are expected to come prepared at every lesson with their assignments.  Mastery students are required to participate in Encore competitions and other competitions with the guidance of their teacher.  
Skills mastered:
Classical technical skills into collegiate level.  Emphasis on accuracy, efficiency, sound, evenness, and speed

Repertoire through level 10 and beyond to collegiate/competition level

Sight Reading to advanced levels

Theory and Keyboard Foundational Principles: lead sheet reading, basic chord progression fluency, composition, and basic improvisation in all 12 Major and minor keys
COMPOSITION/SONGWRITING
**A new class being offered this year, students will be challenged to explore fundatmentals of writing music, and create songs of their own.  
ADULT PIANO LESSONS
We love teaching adults at Entrada Piano Academy! We will fill in any gaps you have foundationally in your playing, and work towards your personal goals, whether that is to be a better sight reader, player, understand theory better, or learn the basics of improvisation, arranging, or composition. 
Adult lessons are taught privately every other week for 45 mins.  Lessons are taught year-round, with the exception of holidays listed on our lesson hours page.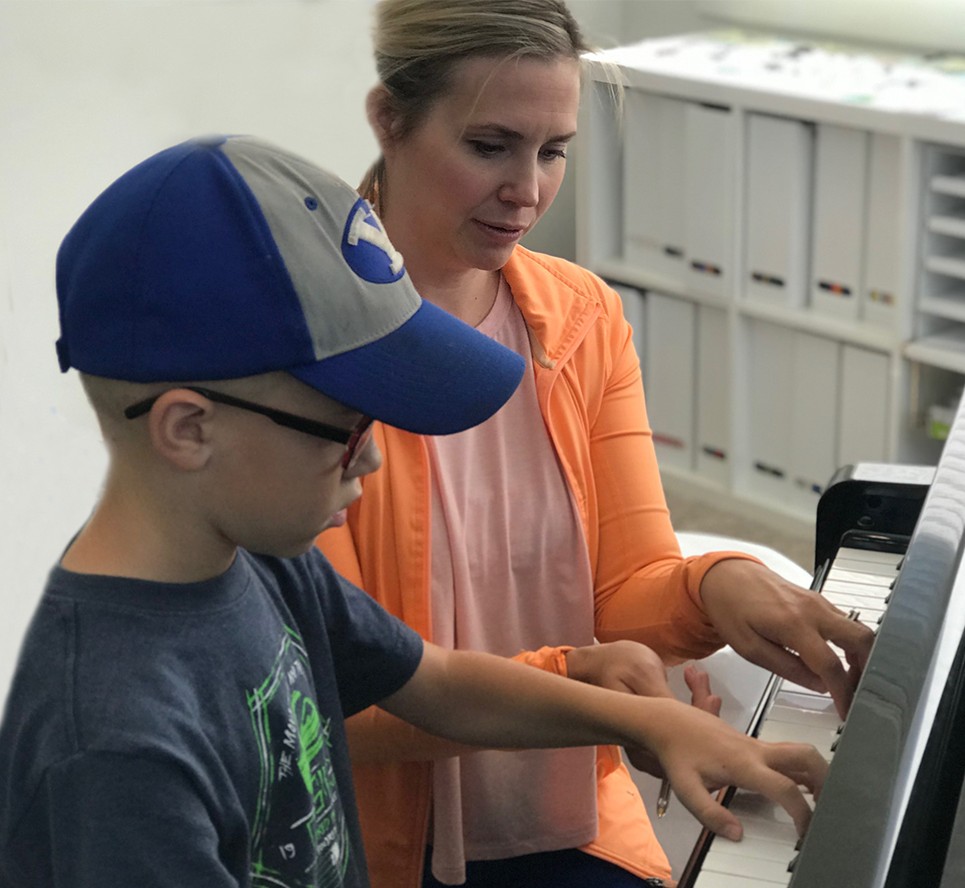 We want students to create beautiful sound… and know HOW to do so. 
That's why our lessons and systems support the progress and independence of each individual student. At Entrada Piano Academy, we are confident that we have a structure to empower learning, provide space for growth, and reduce home practice struggles! 
Even though learning to play takes hard work...it doesn't have to take all your free time.  30 mins a day, 4-5 days a week is enough for students to make substantial gains here.  And, if a student ever decides to take it to the next level and put in more time and effort, we are ready to support that.
Come learn an efficient way to progress!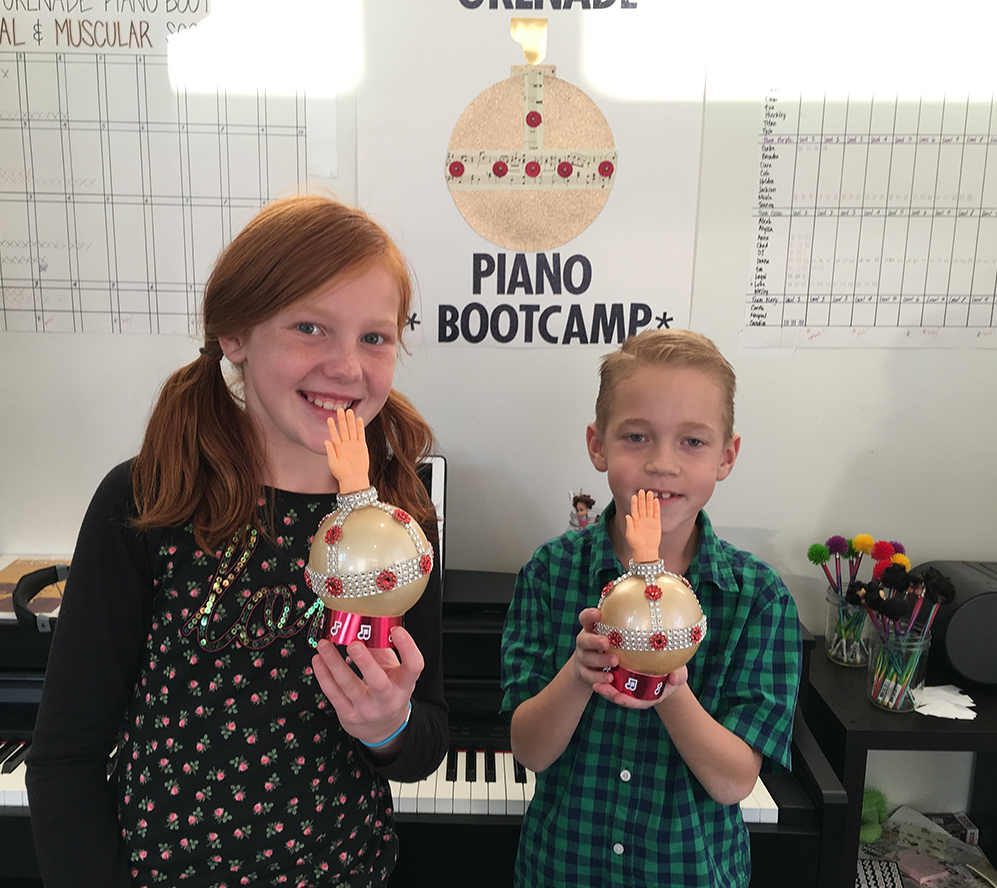 Entrada Piano Academy instructor Candice Holyoak started lessons at age 5 and began teaching at the age of 17. Recognizing that learning is a process with ups and downs she has made it a priority to help each student to enjoy the process and inspire them along their own journey.
Students are inspired by games, friendly competitions, progress charts, rewards, and opportunities to reflect on and share what they are learning on a regular basis.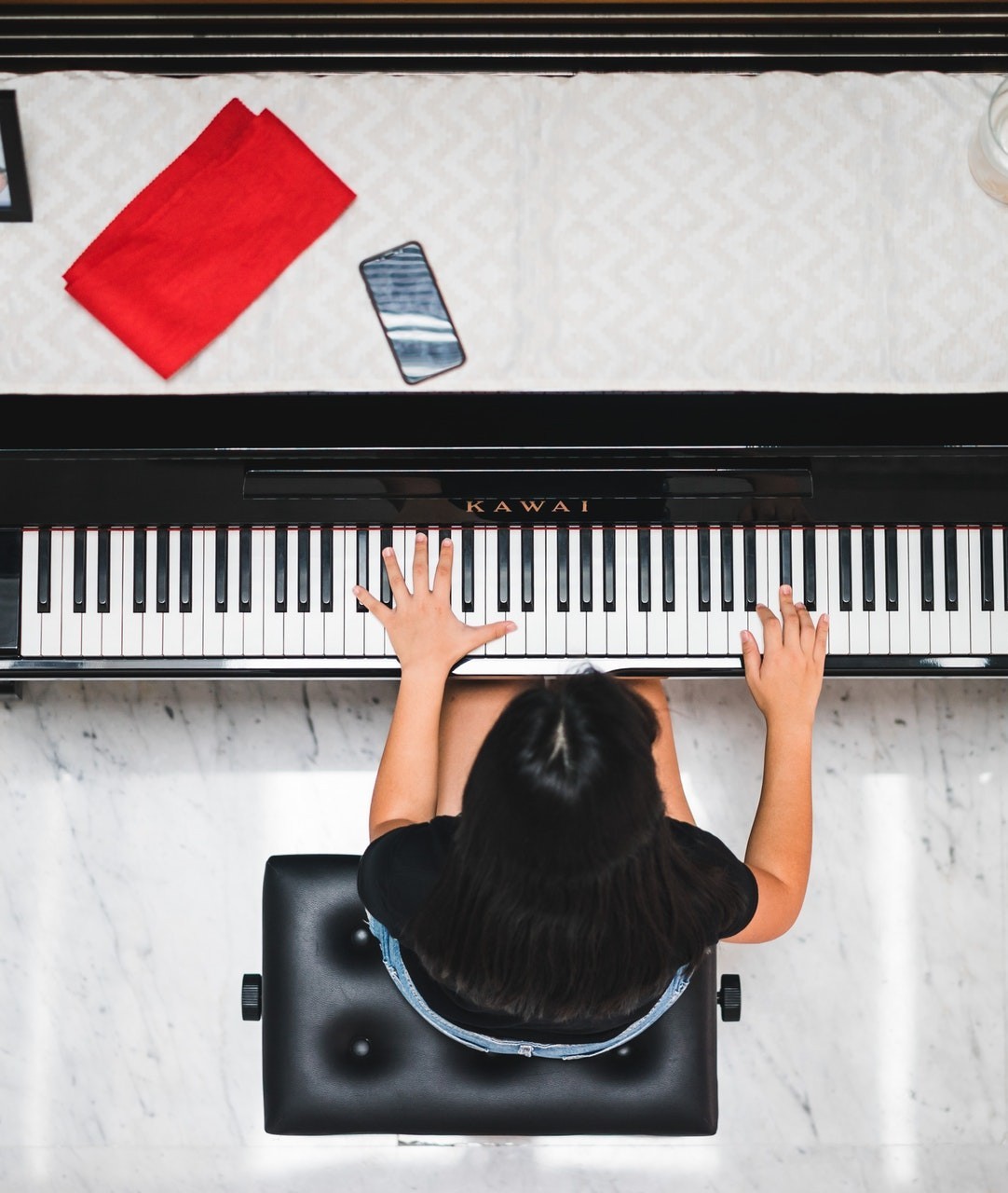 Our direct and specific training helps students from any background achieve great results in their playing - whether they are a brand new beginner or have had lessons before; whether they live and breathe music or approach music more casually.  
We believe that music is in every human, and that anybody can learn to play beautifully through our process.  We don't cut corners.  All students are trained in the same manner, and progression happens as students demonstrate their mastery over technique, rhythm, and sound. 
FUN PERFORMANCE OPPORTUNITIES
At Entrada Piano Academy we appreciate that music is a shared experience. And when a student has learned to connect with the music it's worth celebrating! That's why we love providing students with fun opportunities to perform and connect with audiences. Opportunities include competitions and festivals, performance classes, online reviews from Peery certified professionals, and three formal recitals a year.
Questions? Call or text us 405-503-7570