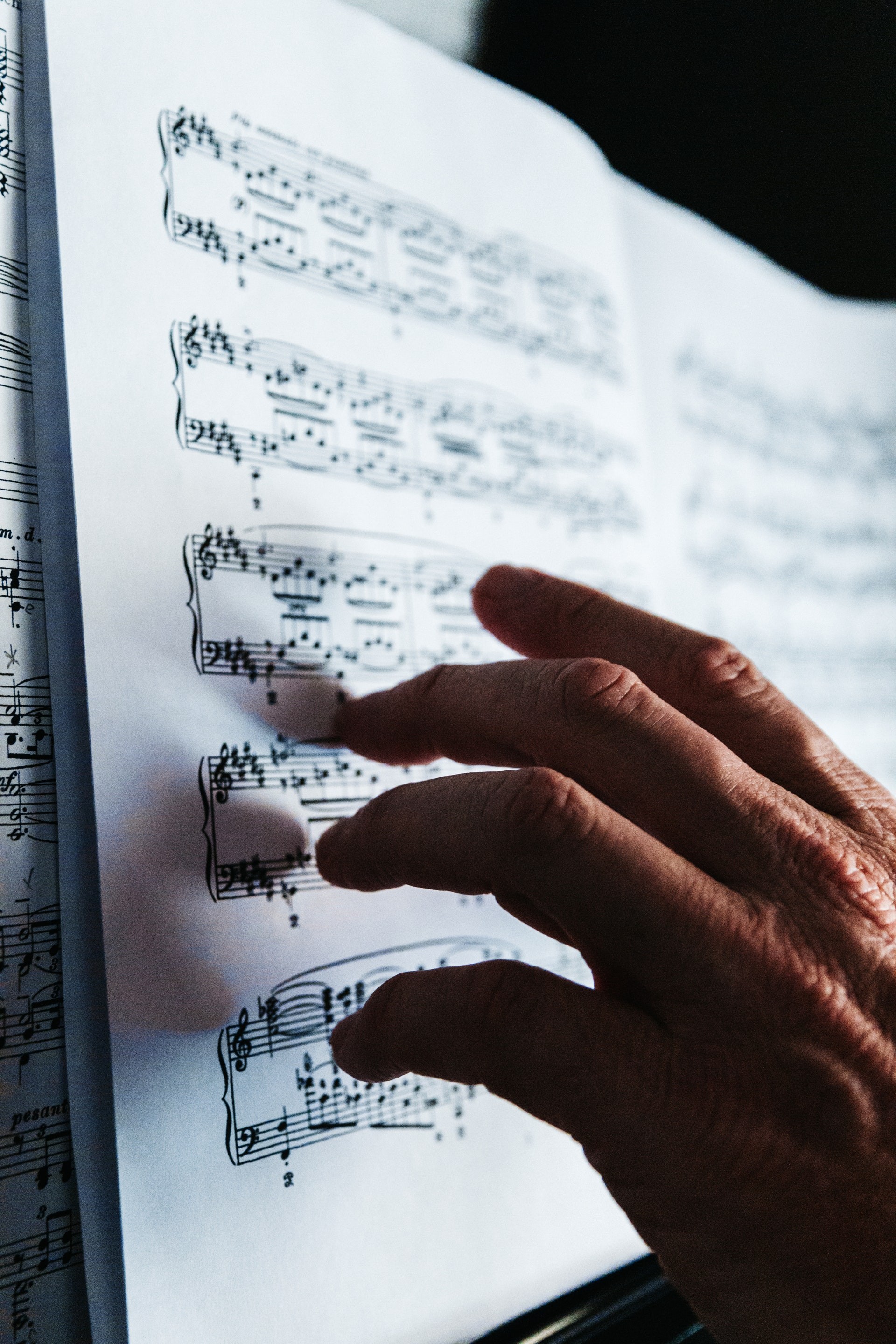 The yearly lesson calendar includes 4 quarters of 10 lessons each mid August-June. (40 lessons total, including 4 Performance Classes and 2 Recitals, which replace the regular lesson for that week).  Scheduling is done through Fons.com, as is billing, so you will be prompted to create an account there.  Adult students are taught year-round.
Tuition is billed automatically through Fons.com.  A 3% fee is added for credit card charges. Students coming in during the middle of the year will have their lessons prorated, as well as students who are unable to finish an entire year. 
*Please be aware that lessons are taught over approximately 10 months (Mid August-end of June) but billing is spread out over 12 months from September-August, so there will be a charge in July and August of each year, even though no lessons are taught.  This is just to make the monthly payment lower, more convenient and consistent. 
Habits and Players Classes: 
Habits and Players students are charged a yearly tuition of $1350, which can be paid up front or billed monthly at $112.50/month for 12 months.  New students will be charged a one-time $50 registration/binder fee.  
Mastery Private Lessons:
Mastery lessons are charged a yearly tuition of $2400, paid either up front or billed monthly at $200/month.  
Adult Private Lessons:
Adult lessons are scheduled every other week, and the cost is $100/month.  Lessons are taught year-round.  No lessons are taught the weeks of Fall Break, Thanksgiving and Christmas breaks, as well as Spring Break.
MISSED LESSONS/RESCHEDULING
The policy at Entrada is we do not offer makeup lessons, but if you know ahead of time, you are welcome to reschedule into any open time slot or swap lessons with another student.
PRACTICE EXPECTATIONS AND PROGRESS
Students at Entrada are expected to practice 5 days per week in order to ensure an enjoyable experience.  As they practice, they should mark off their practice chart on each item.  Time spent each day in practice will vary from student to student, but for beginners, expect around 30-45 minutes daily.  More advanced students will need more time.  In general, just make sure to practice every item on your list in the way it says to practice it.  
We try to celebrate every inch of progress by marking items passed off on the student's Piano Points Chart as well as their Required Elements sheets in their binders. We want students to feel that each step forward is important, and that it matters.  Paying attention to and tracking the practice details also helps students stay accountable and reinforces the good processes they are learning here.  Students should aim to get at least 5-6 Piano Points each week on average.
Each quarter (10 weeks) the student is given a new Piano Point tracker in the front of their binder.  Parents are encouraged to check the assignment sheets and the points sheet regularly to stay in touch with the expectations and achievements of their child.
PERFORMANCE & COMPETITION OPPORTUNITIES
We prepare confident performers here at Entrada through our Performance Classes and Recitals.  Students are supported and encouraged to participate in local Encore competitions, and we prepare them for a successful experience in those.  For interested students, we can also facilitate preparation for RCM exams.  Please reach out about these if you are interested.
A quality instrument with 88 keys that is tuned regularly

(if you have a keyboard, make sure the keys are weighted and set to the heaviest setting).  A tuner I recommend is Brigham Larsen Pianos.

A bench adjusted to the right height for the student

Metronome

(can be on a phone app, or a physical device, or one on an electric keyboard.  I recommend ProMetronome as an app, but my favorite is a physical metronome.  Boothe Brothers or Amazon carries these.)

Note Rush App

(a flash card app to practice note reading.  Works on phones or ipads)

*Optional - Piano Marvel app

- (this is something we use in class and isn't necessary for students to practice at home, but they are certainly welcome to!)
Entrada Piano Academy provides the following materials for students:
Music Books

  Any music books needed will be purchased for the student and then charged to their accounts.  I usually have siblings share books unless parents request separate books. We generally use Faber Lesson, Performance, and Theory books for sight reading and theory, and RCM books for Repertoire. 2nd and 3rd year students also use Keyboard Foundations. We use Jr. Hanon for technical exercises.  All other materials are found in the binder.  A family can expect around $50-60/year for the cost of books. 

Student Binder

  New students pay a registration/binder fee of $50.  The binder should be brought to each lesson.  This is where the lesson details are written each week, and where we keep track of progress.  The binder also includes several documents used in practice.  You are welcome to add music to the back of the binder in sheet protectors.
Parents and students are always welcome to communicate through phone call, text, Marco Polo or email  (entradapianoacademy@gmail.com).  I typically do not answer my texts during teaching hours.   
If needed, students are always welcome to send me videos during the week with questions about a particular passage or item.  I will answer back as soon as I can.  Sometimes these mid-week videos are very insightful and the most helpful to me as a teacher, as well as to the student and parent. 
Because we are training the body, piano lessons often require physical contact between the teacher and student, including touching/adjusting of fingers, hands, wrists, arms, elbows, shoulders, and back. The student may also be asked to place their fingers or hands on the teacher's arms as they demonstrate a motion so that they can get the feeling down of what it is they are being taught. The teacher will not always warn the student before every touch, as this is interruptive to the natural flow of the lesson.  By coming into the studio you are giving your consent to appropriate physical contact.
DISCONTINUATION OF LESSONS
Sometimes circumstances don't allow for a student to continue their full year at Entrada.  If this is the case, and you must cancel mid-year, please give a 30-day notice.  There will be a pro-rated adjusted final bill for the year.
Please make sure students come with clean hands (or they can wash their hands when they arrive), and that they don't bring food to their lessons.  Also no toys, games, phones, or smart watches allowed.  (They may keep their phones or watches in a bag but not on their body during lessons).